Christmas Diffusers Available Now!
Available Until Dec. 17
Emisar D4V2 & D4K, Wurkkos TS10, Skilhunt M150, and Convoy T3!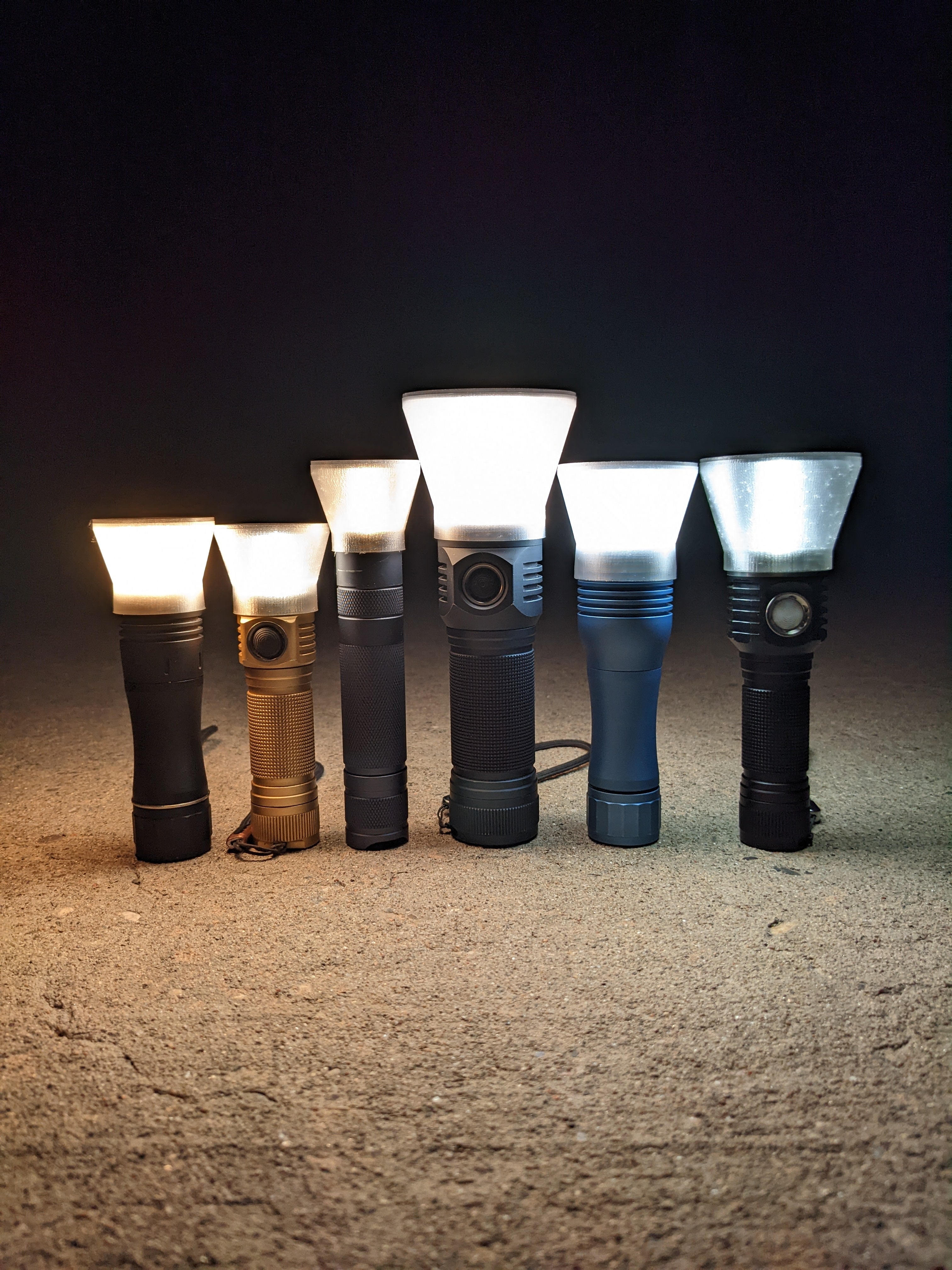 diffusers that go with you
Diffusers are the perfect way to add versatility to your flashlights on your adventures. Shop our lineup of custom-made, durable diffusers.
---
This happy crab is perfect for holding flashlights, pens, or spare batteries, or is just there to keep you company! This crab is approximately 3" across. Examples of all available colors are shown in the additional pictures of the snap top battery holders.